Wheat Semolina Flour Plansifter Machine
Product Detail
Product Tags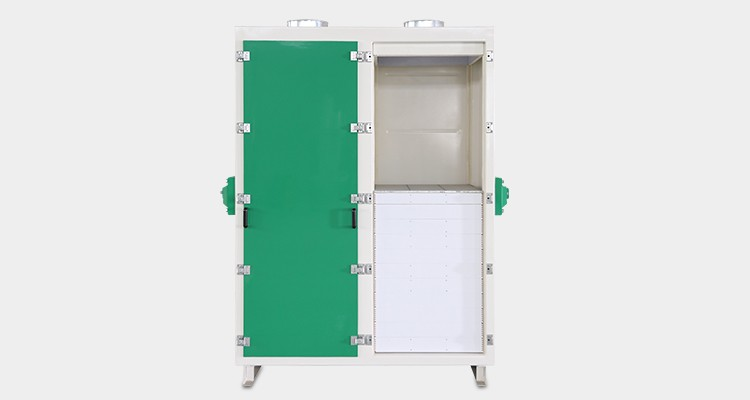 The machine for sifting
The FSFG series plansifter is one of our core products developed on the basis of innovative ideas. It can efficiently sift and grade granular and pulverulent materials. As a premium flour sifting machine, it is suitable for the flour manufacturers who process wheat, rice, durum wheat, rye, oat, corn, buckwheat, and so on. In practice, this type of mill sifter is mainly used for processing grinded wheat and middle material sifting, also for flour check sifting. Different sieving designs suit different sifting passages and intermediate materials.
Working principle
The machine is driven by a motor which is installed inside of the main frame and counter-balanced by a counterweight. Each machine has 4, or 6, or 8 sections sieves inside. Different material flows into the different section on its own route. According to individual design for different materials, the sieve sifts different granular material to different next passage in flour mills when the whole machine is running.
Feature
1. The sieve frame size is available in 640×640mm and 740×740mm.
2. The plansifter's framework is made of pressed steel plate, while the internal box walls are supplied in stainless steel. The adjustable counterweight is mounted with special SKF (Sweden) self-aligning type double row roller bearings.
3. The sieve frames are made from imported wooden whose inside and outside are both coated with plastic melamine lamination. They are demountable and interchangeable. The sieve frames are equipped with stainless steel trays. Each whole section is clamped by a metal frame and pressure micrometric screws from the top. It is easy and quick to change the sifting scheme of the plansifter when necessary.
4. The discharge outlets of this flour sifting equipment come with black plastic caps within gravity spouting scope.
5. The SEFAR sieves are adopted.
6. The NOVA sieves are also available for the plansifter. Its aluminium inner sieve can meet higher sanitation requirements, and its large bolting area and scientific structure can provide great sieving performance in limited space.
7. All the components that contact with material directly are made of stainless steel or other quality materials, ensuring the great sanitation degree.
8. Our plansifter comes with modular structure according to your needs. It is available in four-section plansifter, six-section plansifter and eight-section plansifter, so that you can make most of the existing space.
9. The inner wall and the door come with advanced thermal insulation techniques, avoiding the moisture condensation cases to a great degree.
Technical Parameters List
Type

Sections
(unit)

Sieve Height (mm)

Sieve Frame Height
(no top sieve frame)
(mm)

Min Height of the Installation
(mm)

Power
(kW)

Rotary Diameter
(mm)

Main Shaft Speed
(r/min)

Sifting Area
(m2)

Weight
(kg)

640

740

640

740

640

740

640

740

640

740

640

740

640

740

640

740

FSFG4×16

4

1800

1720

2800

3

3

64±2

245

21.1

29.1

2550

2900

FSFG6×16

6

1800

1720

2800

4

5.5

31.7

43.7

2800

3150

FSFG8×16

8

1800

1720

2800

5.5

7.5

42.2

58.2

3200

3500

FSFG4×24

4

2200

2300

1950

2050

3200

3300

3

5.5

31.7

43.7

2900

3700

FSFG6×24

6

2200

2300

1950

2050

3200

3300

4

7.5

47.5

65.5

3550

4550

FSFG8×24

8

2200

2300

1950

2050

3200

3300

7.5

11

63.4

87.4

4700

5300

FSFG4×28

4

2470

2180

3540

4

7.5

37

51

3350

3950

FSFG6×28

6

2470

2180

3540

5.5

7.5

55.4

76.4

4100

4900

FSFG8×28

8

2470

2180

3540

11

15

73.9

101.9

5200

6200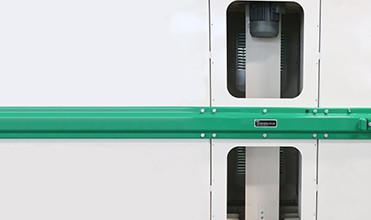 Sieve frame and transmission frame: Unique design for integration of main frame and partitions into a substantial structure, and the material adopts low alloy automobile baffle.
Sieve frame column: sieve frame column adopts low alloy cold extrusion seamless shaped steel pipe, adopting mortise-tenon connection structure between the top and the bottom plate.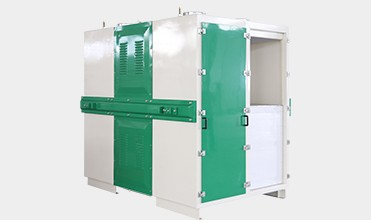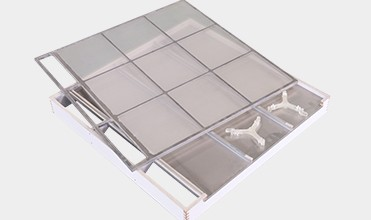 Sieve frame: Square wooden sieve frame, plastic coated , wear-resistant, prevent damp deformation, corners coated with metal for strong hardness, suitable size, convenient exchange. The vertical pressure lock mechanism is simple and reliable, fine work on the frame avoid powder leakage.
Sieve cleaners and tray cleaners:
Sieve cleaners can prevent sieve blocking, and the tray cleaners can push the material move smoothly.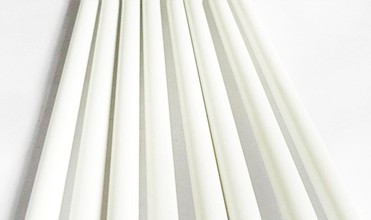 Fiber glass material suspender.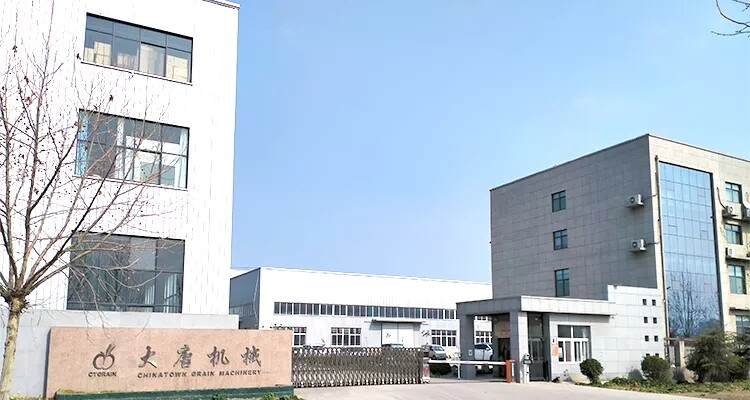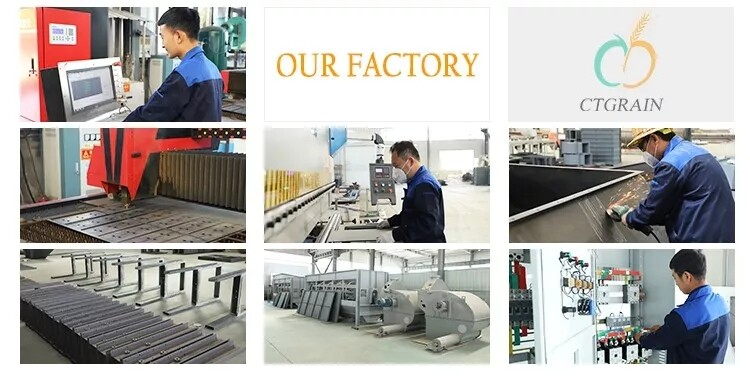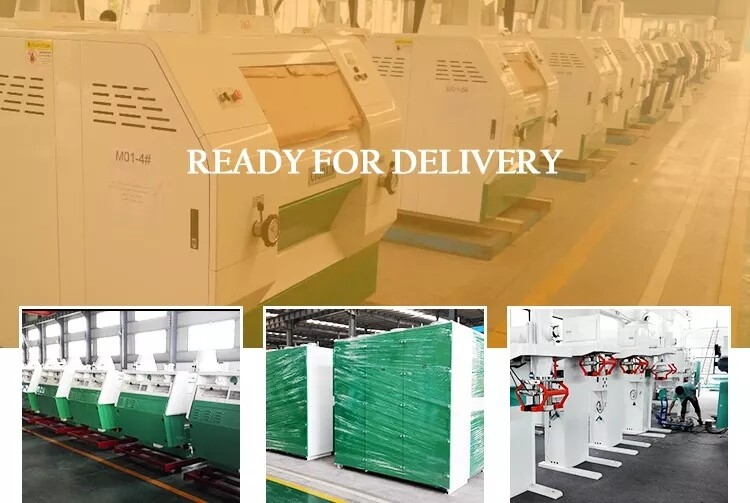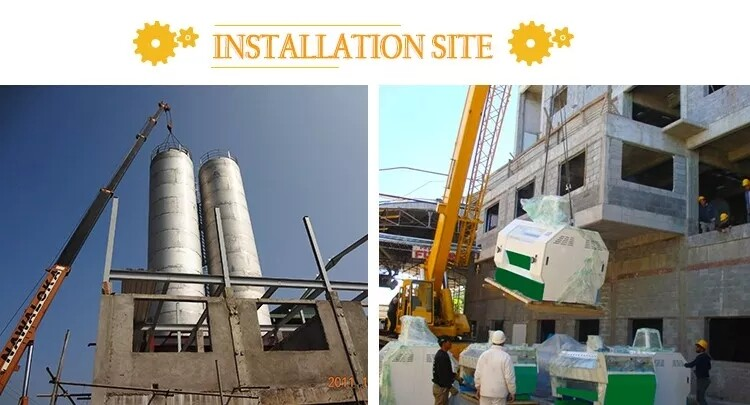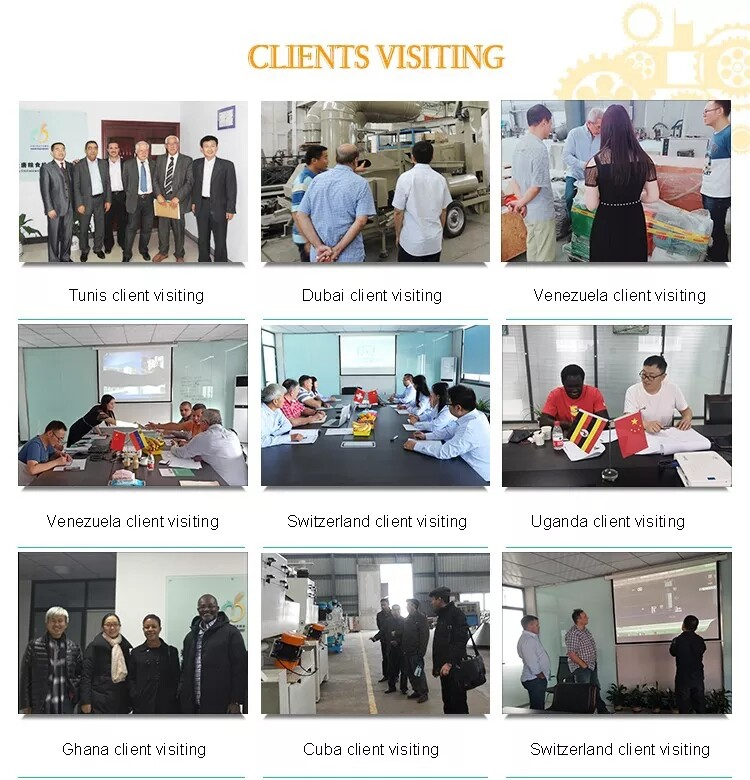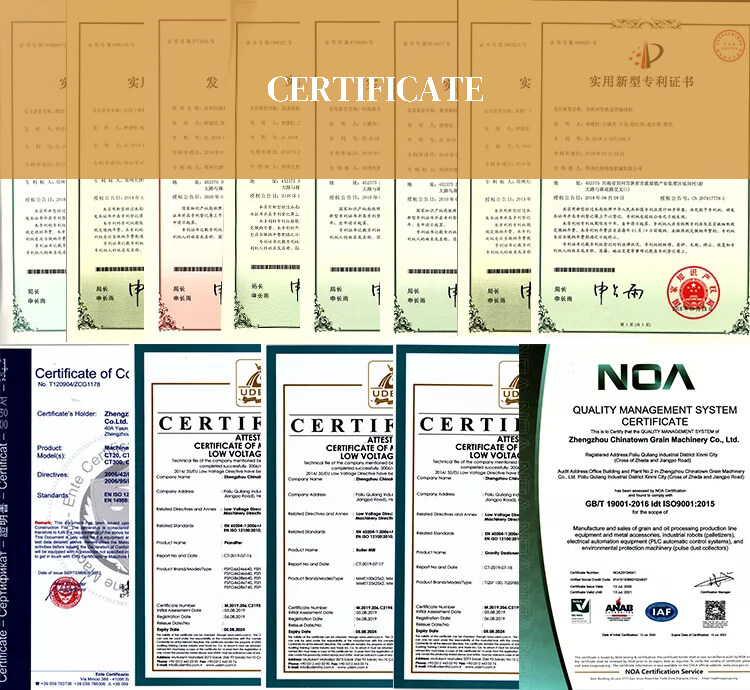 ---
Previous:
Wheat Mazie Grain Hammer Mill
---
Write your message here and send it to us